Gift cards are popular for birthdays, graduations, and all other gift-giving occasions. They present a handy way to personalize an individual gift while still allowing the recipient to pick out what they like.
In this article, we'll go over the different types of gift cards, why retailers offer them to customers, and how you can get the most for your money when buying them or using them for yourself on Kingcards.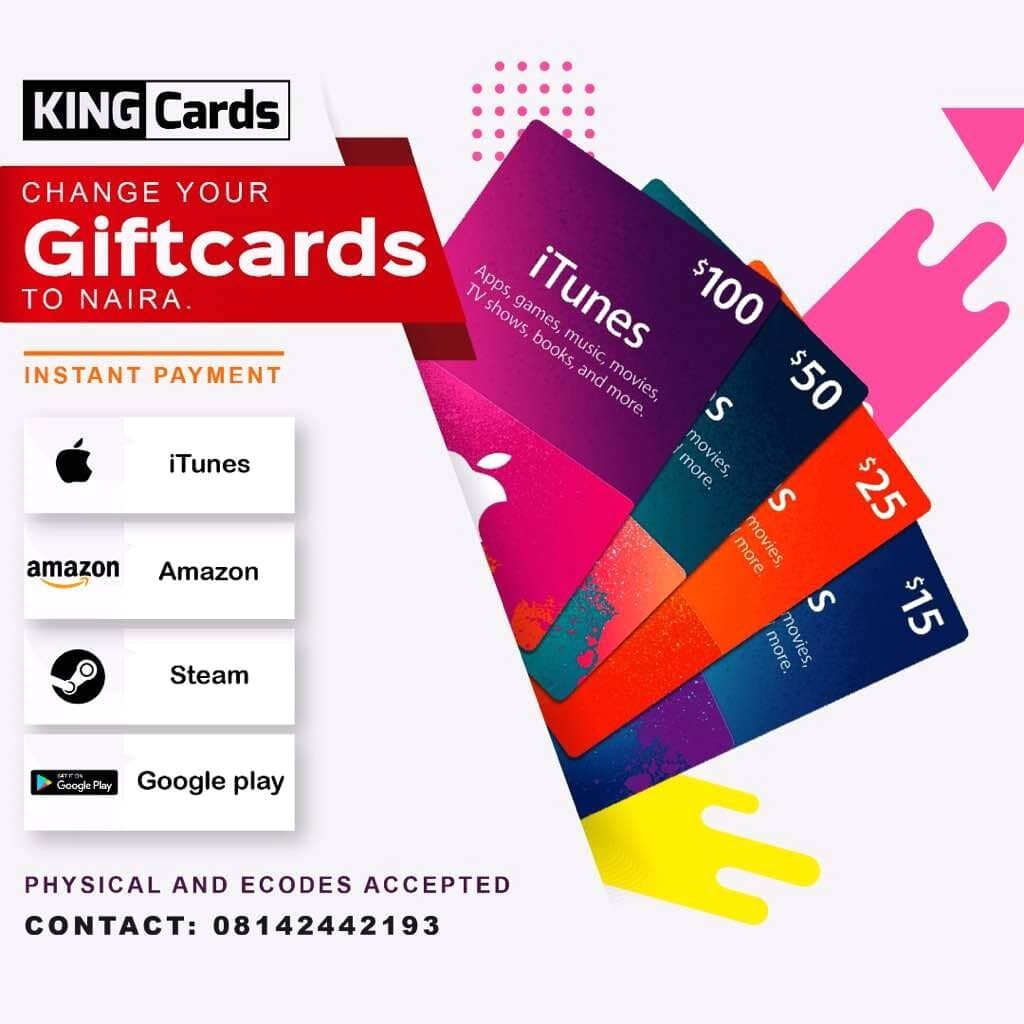 Types of Gift Cards
Cash Cards
Cash cards can be used anywhere, and they're sponsored by companies like Visa, MasterCard, Discover, and American Express.
Pros: These cards offer the greatest flexibility since you can use them basically anywhere credit cards are accepted. It's practically the same as carrying cash. You can even use them to pay bills online. They save recipients the hassle of exchanging that too-small sweater for the right size or returning a book they already own. Trade Now
Cons: As a gift, these gift cards are the least personal option available. It's essentially a substitute for giving cash, so while your recipient will still appreciate it, it's not a great gift for a close friend.
Store Gift Cards
Store cards are specific to a particular retailer, such as Macy's, Banana Republic, and Victoria's Secret.
Pros: These cards give you a chance to get more personal with your gift. For birthdays, graduation, or a "just because" present, a store card is a better way to show you care and know the recipient's interests.
Cons: It's great that so many stores offer gift cards, but they all have their own policies for them. Especially at local shops, you need to be very careful about expiration dates. For example, some cards or certificates are only valid for 30 to 90 days. Often, you'll find a demurrage policy in the fine print, which means the card loses a little bit of value every month. While you might give a friend a $50 card, they might be surprised to learn that, after losing $2.50 per month, their four-month-old card is only worth $40. Trade Now
What to Do With Your Gift Cards
For many of us, we've been through the experience of getting an unwanted gift card but not being quite sure what to do with it or how to get some value out of it. Keep in mind that cash cards generally have the most resale value because of their flexibility. Here are some good ideas to get you started.
Auction It. There's a healthy market for gift cards online. KingCardsis a popular place to sell gift cards.
Trade It. Most sites that allow you to sell gift cards also give you the option to trade them for items you're interested in from other sellers.
Regift It. Depending on your feelings, this is either a great way to spread the love or a terrible social taboo. If you choose to regift, do so tactfully and only with an unused card that retains its full value.
Donate It to Charity. Contact your favorite charity and ask if they will accept your gift card. If they do, you can write off its value on your taxes as a charitable donation.
Final Word
Gift cards can make the gift-giving process much easier, especially for people that are hard to shop for. With that said, it's important to put some thought into your choice of card so it won't go unused and your money won't be wasted.
If you've received a gift card, either use it immediately so you won't forget about it, or visit some of the sites above where you can trade it for other cards or goods you're most interested in.
Perhaps most importantly, look at any card you've received to find out if it has an expiration date and if any maintenance charges apply. And if you're giving a card as a gift, let the recipient know if they have a time limit in which to use it.
Website: https://Kingcards.ng
WhatsApp: +2349082896000 Trade Now